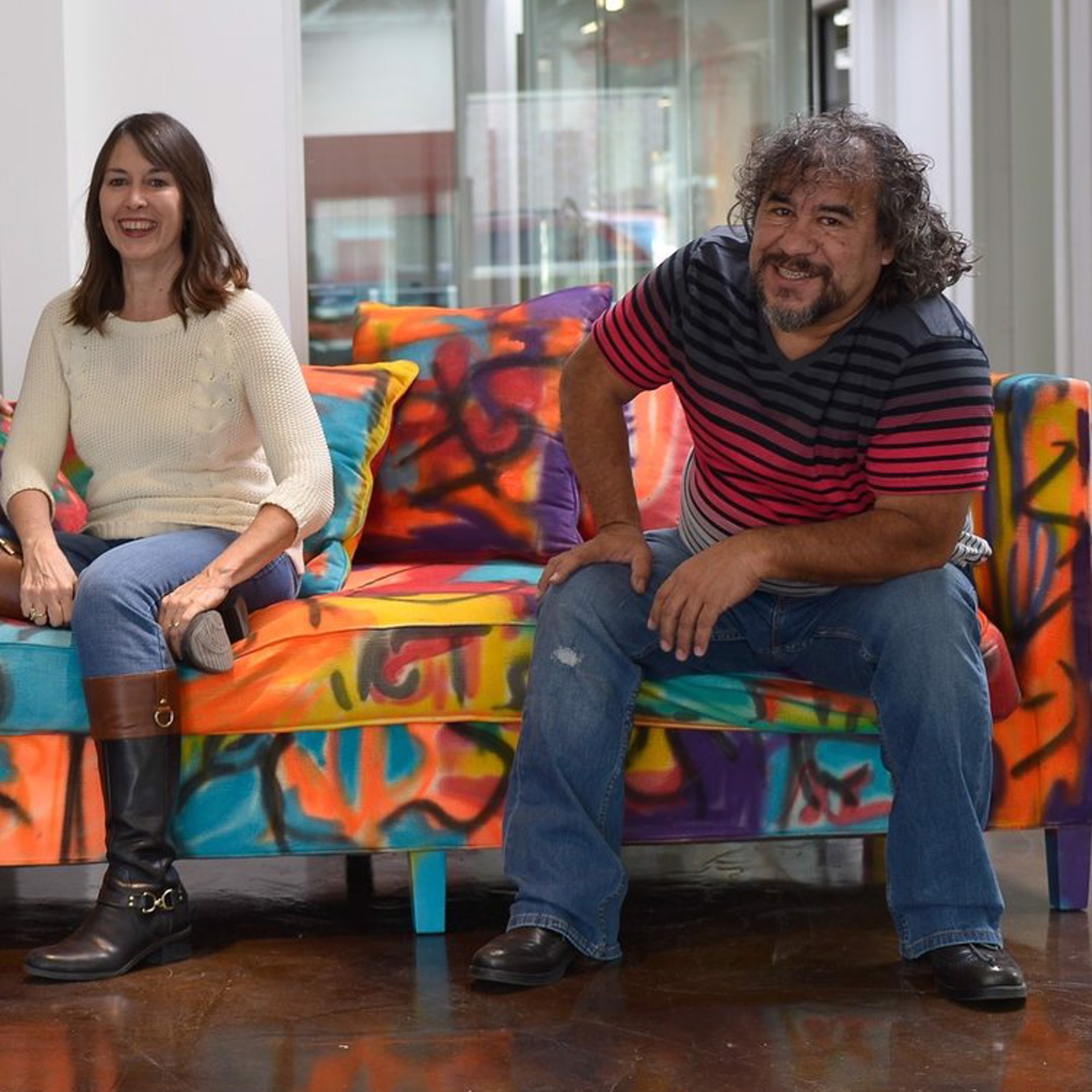 Orbedonna is the signature of the artwork created by these two artists. It is a combination of their mothers' names.
A synthesis of contrasts both artists often work within one painting to produce the final vision.
Luis Luna creates ethereal abstracts that have layers of depth as well as textural visions using natural materials. His creations are inspired by his love for music. Luis designs and builds the framing that accompanies the art and that often becomes indistinguishable from the art.
Kathy Smith began her artistic explorations as a child inspired by her aunts who were artists. She received a bachelor of fine arts from SMU and worked as an interior designer and art consultant. Upon engaging once again with artistic expression, she has created abstract and expressionistic art with an emphasis on color and texture.
Read More