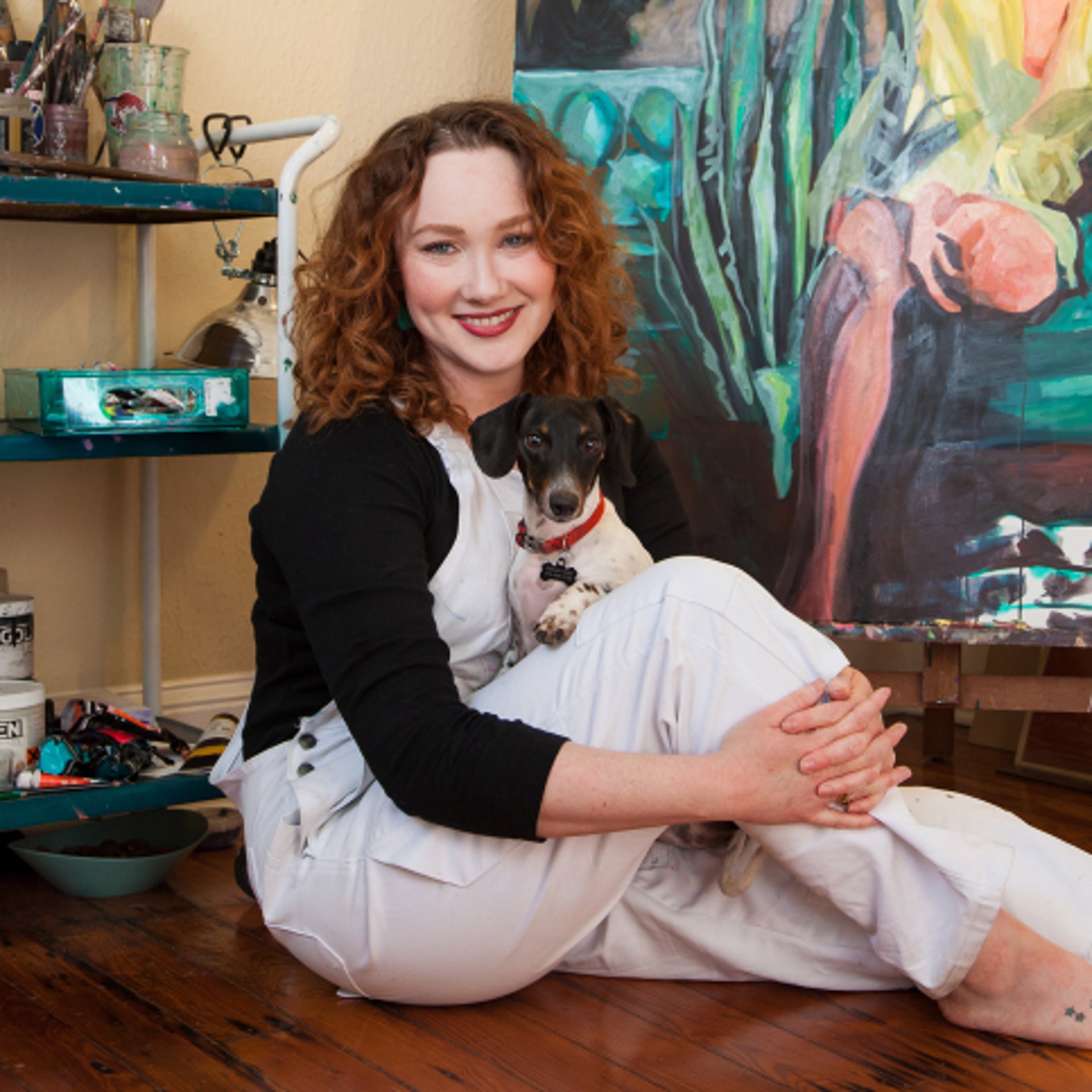 Mary Singleton is an artist living and working in New Orleans. She is known for her
bright, Fauvist-influenced, contemporary and figurative floral paintings. Drawing her inspiration
from both the tropical Flora of New Orleans, everyday lives and images collected along the
way. Mary describes her artworks as a "a dialogue between the vivid surroundings of New
Orleans, its eclectic inhabitants and the mutual influence upon one another."
While at LSU she received the nomination to attend Yale Norfolk and the Baton Rouge
Art League's annual scholarship. After graduating she became an Artist in Residence with The
Manship Theatre at the Shaw Center for the Arts. She has also worked with the other area
organizations including The Arts Council of Greater Baton Rouge.
Currently Mary teaches weekly at Saint James Place Retirement Community as their
resident art instructor engaging the residents in art's therapeutic properties. She also currently
works with the Walls Project as a site manager and artist on community murals. She spends
her time painting in her studio, collecting plants and spending time with those dearest to her.
Mary received a BFA from Louisiana State University. She's worked with several small business
to incorporate a handmade feel into their design and branding, including Saint Claude Social
Club.
She is currently represented by Ann Connelly Fine Art, Claire Elizabeth Gallery, Hall-Barnett
Gallery and Where Y'art.
Read More