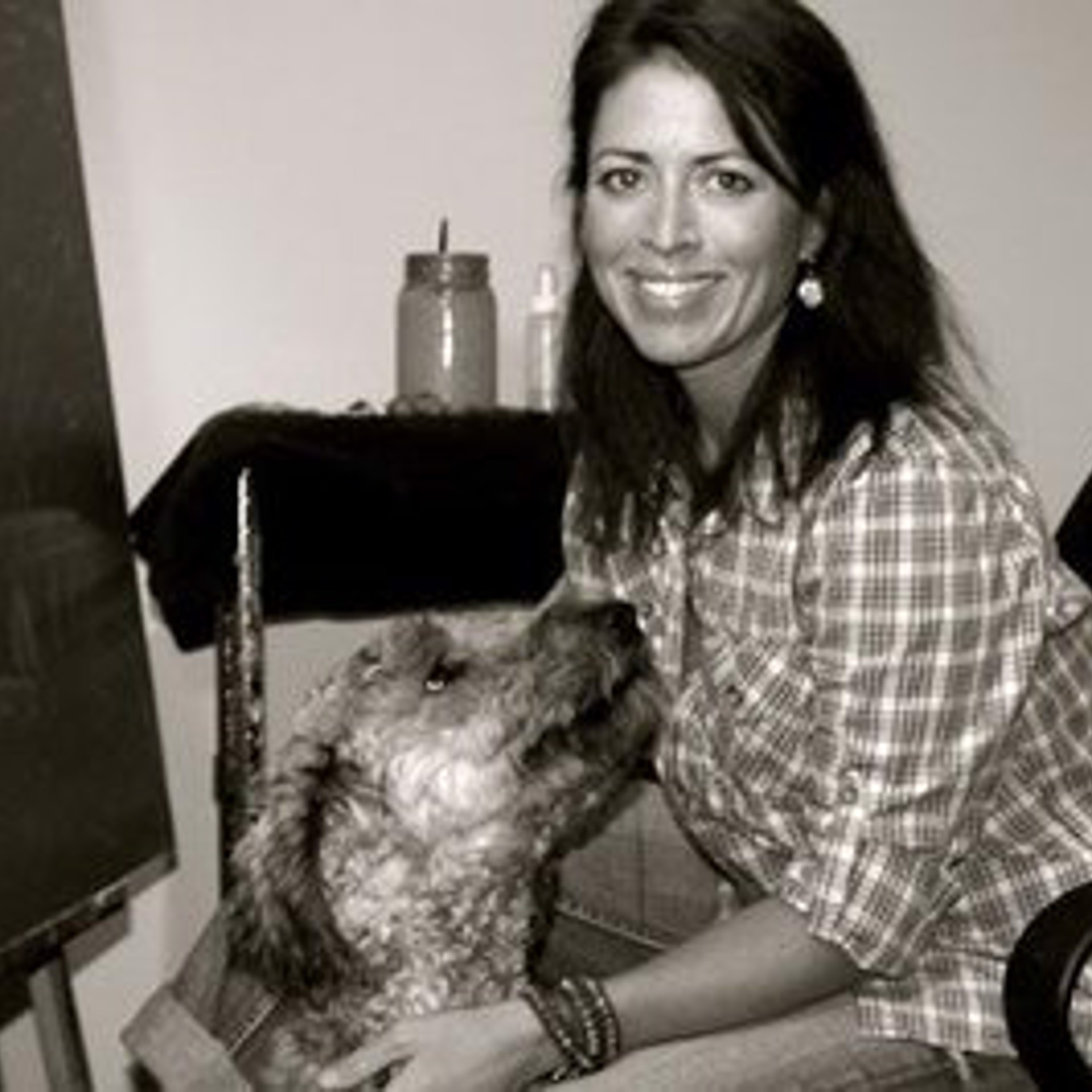 Born in Decatur, Illinois in 1970, Leslie Ware Barron would become next in a long lineage of artists on her father's side of the family along with her mother being a talented folk artist. Creativity is completely ingrained into the fiber of her being. Drawing and painting, as well as many other creative outlets, have always been more than a passion. The process of creating work that stems from the imagination and experimenting in her studio are simply necessities for true fulfillment.
Leslie has lived in Memphis, Tennessee for the last 35 years and studied art all through her childhood. She took AP art classes through high school and was a painting major at Memphis State University. The process of her "senior problem" which required a 10 piece show to be created within a semester, would be the starting point of her professional career. The paintings from that body of work influenced the next phase, that work evolved into the next phase, and so on...
Working concurrently on both her more "folky" lady/animal portrait series and her abstract series, both series are always changing, evolving and usually feeding off of one another. Inspiration come primarily from, but not limited to, natural elements such as animals, flowers, plants, beautiful skies and many more. There is often a strong sense of playfulness in her art. The unique combination of colors, layering paint, papers and found objects, playing with proportion and/or juxtaposition and the use of many different mediums, all help to create one of a kind, high quality pieces of art.
Leslie has been a part of over 50 solo or group shows in the last 14 years. Her work is in many private and corporate collections throughout the US. She is represented in fine galleries throughout the south and has been showcased in many printed and online publications. She also has a continuous stream of commissioned work that keeps her busy.
Read More